We develop cosmetics tailored to the needs of each client with a vision of integral service.
Cosmetic Innovation and Development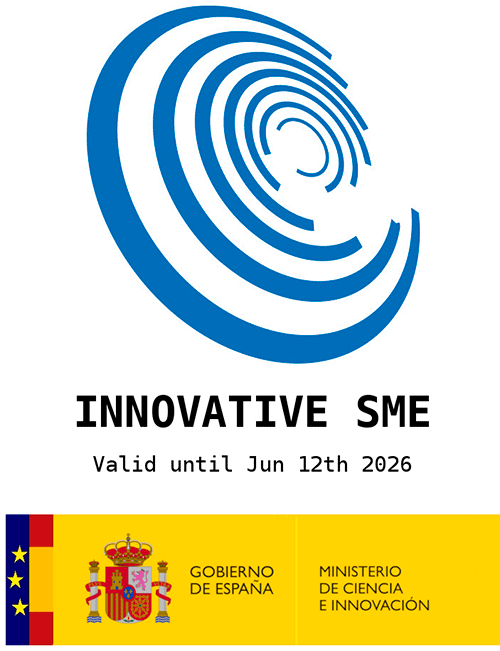 We have obtained the Innovative SME seal!
With pride, we want to share that we have been recognized with the Innovative SME seal by the Ministry of Science and Innovation. This distinction is awarded to companies that show an outstanding commitment to innovation and technological development in Spain.
This achievement validates our continued effort to offer cutting-edge solutions and adapt to changing market demands. Furthermore, this recognition allows us to further improve our services and constantly adapt to the needs of our clients.
We thank all our team, clients and collaborators for being part of this path full of innovation. We will continue working to live up to this distinction and lead with excellence in our sector!

Laboratorios Klein Cosmética, SL has participated in the ICEX-Next Export Initiation Program, with the support of ICEX and the co-financing of the European Regional Development Fund (ERDF). The purpose of this support is to contribute to the international development of the company and its environment.
EUROPEAN REGIONAL DEVELOPMENT FUND
A WAY TO MAKE EUROPE