We manufacture customized cosmetic products even in small quantities
We offer comprehensive advice: Our specialists will accompany you through the different phases of the process, simplifying and facilitating the materialization of your project, all in one place.
We can handle product development (R&D), brand design, regulatory, manufacturing, packaging, and marketing support.
With more than 2,100 formulas developed, and specializing in natural cosmetics, we continue to create and innovate with exclusive formulations, adapted to your requirements… natural or not.
Contact us to start the project now!
Third Party Manufacturing or Customized Cosmetics is the manufacturing of cosmetics for a client who will later sell that product with its own brand to the final consumer.
At Klein Cosmetics Laboratories we are oriented to satisfy the needs of the different areas of the sector. We have experience manufacturing customized products for cosmetics distributors, stores, e-commerce companies, perfumeries, aesthetic medicine and esthetic centers, pharmacies and parapharmacies, spas and spas, pet and veterinary stores, and products for specific niches, among others.
You will have top quality products that have been formulated, designed and oriented to the end consumer, to strengthen your brand and generate higher profits.
Our work system is highly optimized and structured, which allows us a very agile pace of production and short delivery times compared to the usual ones in the sector.
How does our service work?
This is how the Klein Cosmetics Laboratories' service works

Technical-commercial meeting at Klein Cosmetics Laboratories. Definition of the sample.

Klein Laboratories prepares the agreed samples.

Presentation of samples to the client and approval of the sample.

Choice of container and packaging. Graphic design of logo and packaging.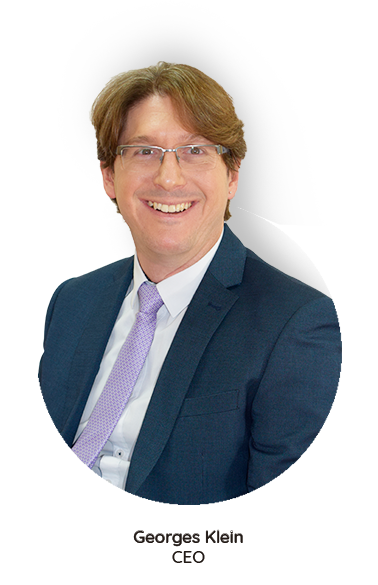 Approval of the budget according to the defined characteristics.

Production in compliance with Good Manufacturing Practices.

Legal filing of the cosmetic: Certificates, applications, reports, and documentation.

Final delivery of products and documentation.
Benefits of working with Laboratorios Klein Cosmética
Adaptation of products to market trends.

Gama de productos naturales y veganos certificables.

Possibility of customized formulation.

Design team that will take care of your image and brand, not neglecting any detail.

We offer a comprehensive service, but we can also take care of only those services you require: formulation, manufacturing, packaging, or labeling.
Counter-typing of existing products.

Confidentiality when dealing with customers.

The advantages of personalized cosmetics are the quality-price ratio, with higher sales margins compared to the purchase of products of the usual brands.
Having your own branded cosmetics means customer loyalty, as well as a permanent capacity for innovation and the possibility of having trendy products.
Options to develop your brand
Choose your cosmetics from our catalogs. Customize the design of your products, product names and texts.
Customize products from start to finish, from ingredients to design. Our R&D team will work to make your dream come true.
Our clients have achieved TOP certifications in cosmetics